Our Team at KW Beverage volunteered to partner with Habitat for Humanity of Greenville County and Bon Secours Wellness Arena in their first annual Arena Build in 2019. Many communities partners were involved in the build at the Arena site as the initial frame of the home was build onsite at Bons Secours Wellness Arena. Our Team was tasked with deconstructing the frame of the home and loading the framing and moving to the actual site of were the home would be constructed for completion. Over the coming months, our Employees volunteered time to help in finishing the home and we even had the great pleasure to work with the new home owner.
Number of Employees: 30
Number of Total Hours: 200 hours
Number of Days Volunteered: 3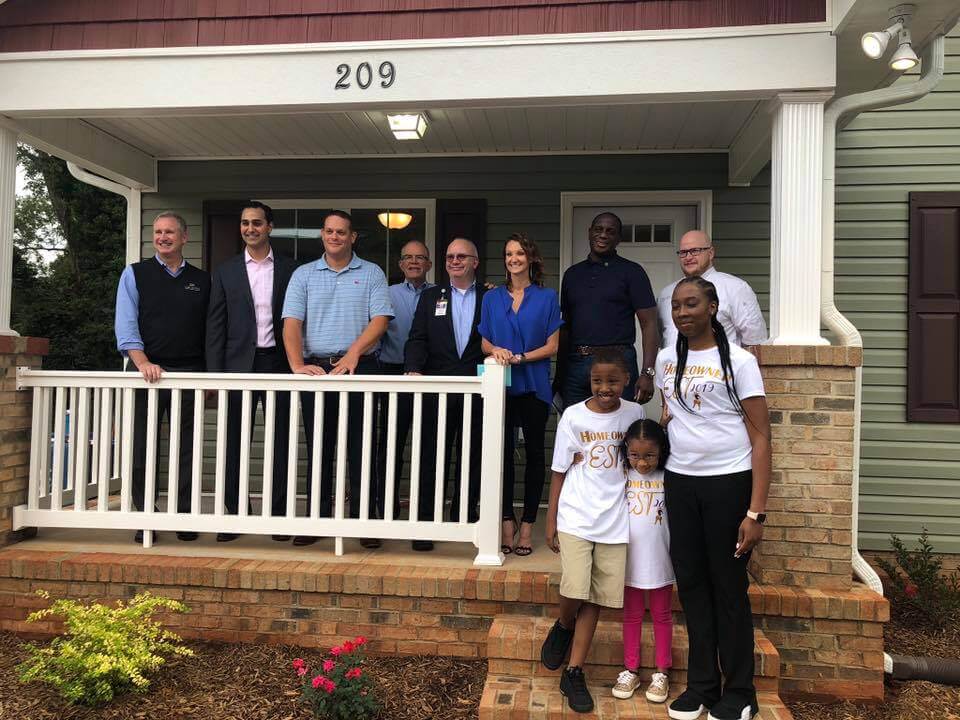 Unfortunately, do to COVID -19 in 2020 we were unable to participate in the 2nd Annual Arena Build but will be volunteering our time throughout 2021 to help in completion of the home at it permanent site.